1:1 LIVE MENTORSHIP
Facilitated by Dr. Leyla Acaroglu
Have a project you have stalled on? Need a boost to get to the end? Not sure if you have thought through all the systems sustainability and design aspects? Get your ideas off the ground with these UnSchool mentorship sessions for project activation! Get sustainability expert Dr. Leyla Acaroglu to guide you through your project or career guidance. This high level mentorship is by application only. Apply now to find out more, receive custom pricing according to size and need, and start your sessions.
Access to one of the world's top sustainability experts to support your transition to the Circular Economy

Direct live mentorship with 1:1 dedicated time in short or longer engagements

Expert guidance and inspiration specific to your targets and goals
TRANSITION TO THE CIRCULAR ECONOMY
Dr. Leyla Acaroglu
Live Sessions with
Sustainability provocateur, award-winning designer, 2016 UNEP Champion of the Earth, and creative changemaker pioneer, Dr. Leyla Acaroglu challenges people to think differently about how the world works. As the founder of the UnSchool and creator of the Disruptive Design Method, Leyla weaves together her skills as a designer, sociologist, and social entrepreneur to create highly immersive educative experiences. She is a renowned international expert on systems thinking and sustainability, running workshops around the world and designing activating experiences, gamified toolkits, and unique educational experiences that help equip people with the tools to intervene and change systems to make the status quo obsolete. Sought after for her unique approach to activating positive social change by design, Leyla's main-stage TED talk on sustainability has been viewed over a million times, and she is the author of several handbooks, as well as an op ed contributor for major publications like the New York Times.
Dr. Leyla Acaroglu
UnSchool Founder + Global Change Maker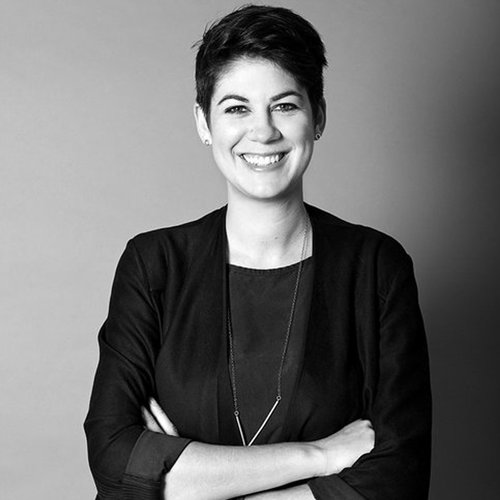 EXECUTIVE MENTORSHIP PATH
Get started today
"Leyla is such a powerful advocate for new ways of thinking about the world and its resources – very inspirational."
"Drawing from Leyla's experience in working with groups we were able to be creative on how we structured the session engaging the audience in a participatory way whilst also sharing her insights and integrity of thinking about the role of design in systemic change."
"Wow. Awesome. Amazing. Leyla is a synapse - with her energy, passion, knowledge and humour, she ignites every neuron in the audience, and frees people to think and design sustainably."