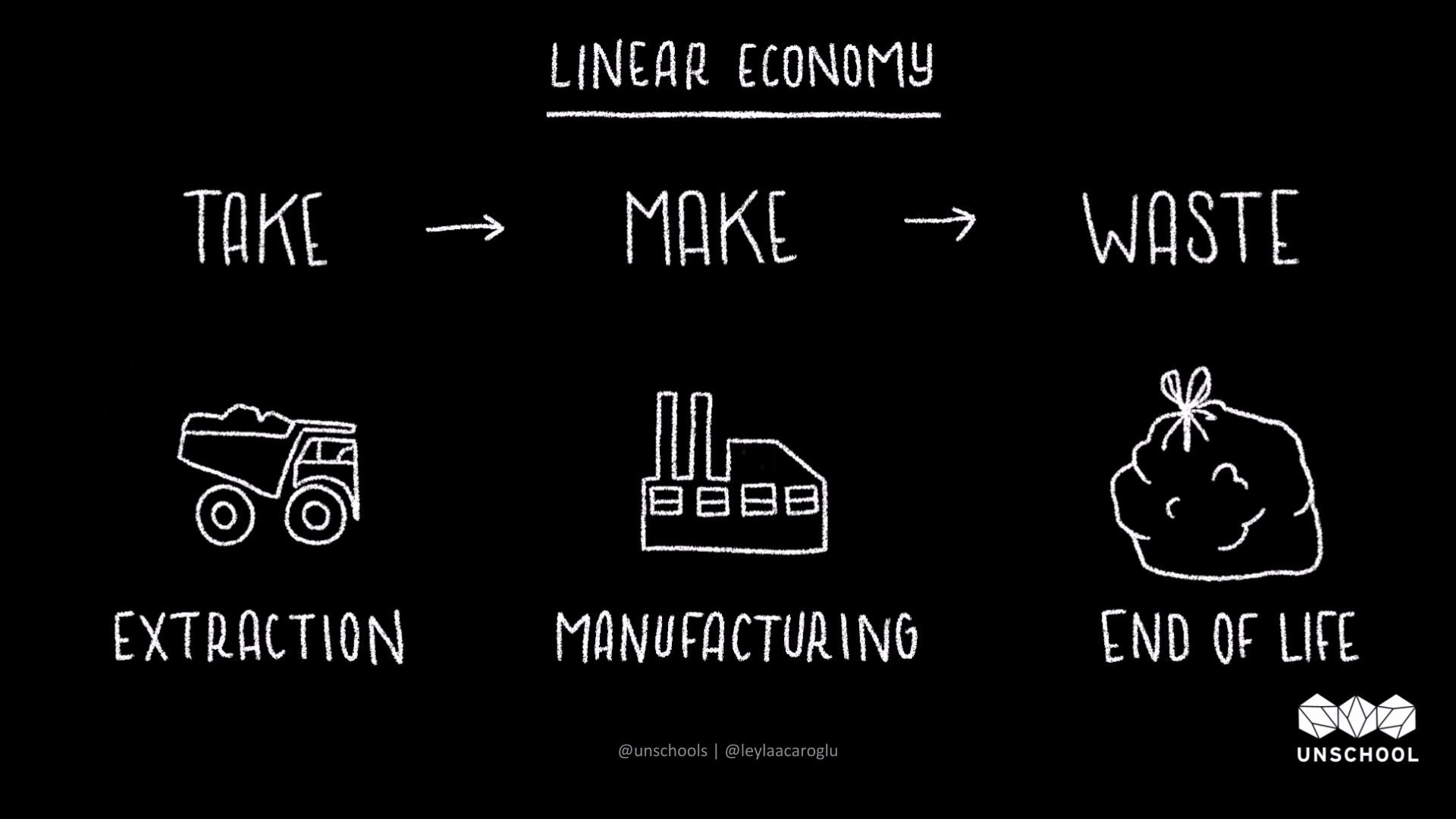 Since the birth of the industrial revolution humans have rapidly formed a 'linear' system of production, consumption and then waste. This resource-intensive and waste-filled system has resulted in many of the negative social and environmental impacts we see today on our planet. This is why there has been a growing movement, from governments to industries, to shift towards a circular economy, one which sees waste as food and looks to shift from high waste to high value goods and services.
Linear systems are old school. The future is in an economy that is circular.

The circular economy is a smarter and more effective way of producing high-need things with high-value in the economy and with much less waste, pollution, exploitation, and other negative impacts.
By taking this class you will get a 360 degree perspective of what the circular economy is, how it applies to different levels of decision making, and theories and practices that have gone into making it work today --- biomimicry, cradle-to-cradle & sustainable design strategies, and product service system models. The class includes case studies of pioneering industries shifting to the circular systems model of production, as well as the ways in which YOU can help activate this progressive and powerful movement for a more sustainable and healthy future.
Let's get started!